Welcome to Kati Sportcap & Bag, the best source for caps and bags. We are a family-owned and -operated business in Houston, Texas, with a focus on customer service, dependability and selection.
For more than 35 years, Kati Sportcap & Bag has serviced the promotional products and decorated apparel industry. In our early days, our catalog was five pages of a few basic cap styles. We now carry 17 brands, 326 styles and over 2,800 SKUs–including more camo styles than any other company around. We are constantly updating our selection to bring you the latest trends, the greatest value, and the best quality of product possible.
We are proud to serve our fellow Texans and customers nationwide, and we hope you enjoy our products as much as we enjoy offering them to you.
Lane Kalmin
Founder
Even in his 80s, Lane remains fully engaged in growing the cap and bag company he founded. When he's not in the office, he plays golf, practices yoga, and enjoys time with Doris, his wife of nearly 60 years.

Danny Spier
Owner
Danny handles day-to-day operations while maintaining a feeling of family among all the employees.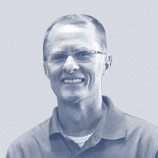 Gary Mosley
Owner
Gary's been with the company since 1984 and became a top sales executive before taking ownership in 2011.